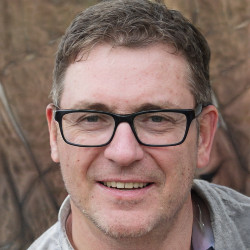 Thanks for stopping by my site. My name is Doug Miller and I have been experimenting with 3D printers for a couple years now. I am the creator of this website and I am here to show you how you can easily make 3D printing at home.
This site is about my experiments with different 3D printers and sharing that knowledge. As a result, you will find many guides, tips and tutorials here on how to work with your printer in order to get the most out of it.
I will also be publishing detailed buyers guides for popular 3D printers so you can check them out before you make a purchase. I will list the pros and cons of each printer, as well as how much it cost me when I purchased it. So, if you're having trouble deciding what to get, use my guides to narrow down your choices and then read my reviews for detailed information on why I chose that particular model.
If you have specific questions, feel free to contact me anytime!